Ideas For Doors To Open Your House To The Backyard
Sliding or folding glass doors are generally used to open and form a way at the backyard or the small garden in your house. However, there can be several designs, styles and structures of windows and doors to welcome the mother nature inside. If you want to use different styles of doors, there are several alternatives to choose from. Here are some of such ideas or ways to open the back of your house to the back yard.
Increase the window size
(Dreamstime)
To open up the back of the house, the main idea is to maximise and invite the maximum light in. You can install either vertical or horizontal windows as per the size of the walls. The traditional style windows are also perfect for a good garden view. The window in the picture is perfect to welcome nature into the room.
Repeat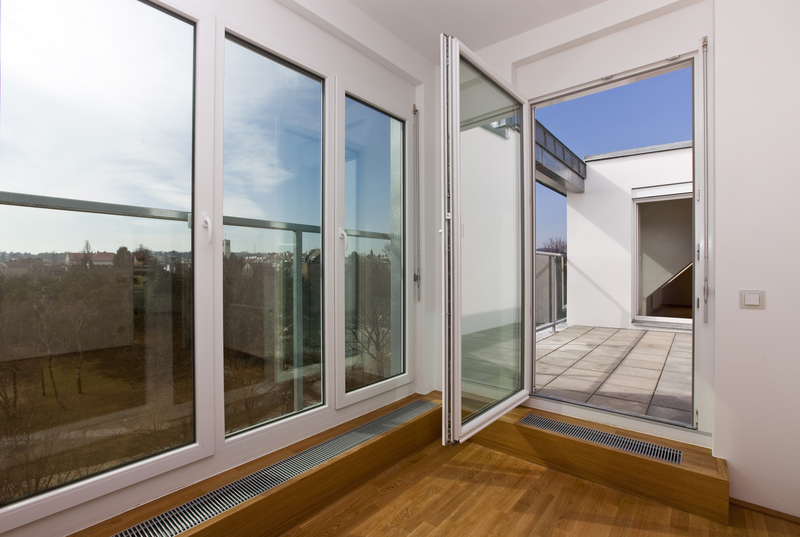 (Dreamstime)
If you want to replace your wall completely, a repetitive or adjacent doors are interesting ways to let the outdoors in. The modern-style doors in horizontal styles are ideal for bringing the natural light in.
Colour them up
(Dreamstime)
Coloured windows and doors opening in the backyard can give an attractive appeal to your garden and home area. The painted doors add a decorative benefit to the traditional exit. These windows and doors in the image give a period charm to the old-fashioned wood.
Ditch the wall
How about completely ditching the wall and replacing them with French windows and doors? This living room opening in the swimming pool area in the backyard has large-size glass doors which offer a beautiful view when sitting inside.
Also read: 7 Ways To Give Your Yard A New Look
Half 'n' half
Enjoy the snow in winters from a half-glass-half-wood main door. This white-coloured door can serve as snowman entry door and matches well with the bricked-house.
Focus on the view
Only thin-framed doors are considered to highlight the view of nature from indoors. But, focus on the view from the size of the room. The door and side windows here give a clear and far view of the outside world.
Also read: How To Give Your Doors A Classy Makeover
Go classic
If you are looking for something different and unique, then go for a rustic and classic door that open in your background. This country-style door is made from wood and is simply polished to match the look. The hanging flower pots are a good match to complete the look.
Last Updated:
Fri Jan 20 2017