5 Ways To Enhance Storage In Your Living Room
There are days when you get enthusiastic about making your place clutter-free. After hours of hard work, even as you sit on your sofa with a cup of hot tea and admire your spick-and-span home, you tell yourself this is not an exercise you would like to engage in daily. On most days, when you return home from work and see a messy living room – things lying all over the place, teasing your mind as you recall when and why you might have scattered things around – what comes to your mind is that a major reason for the house being unkempt could be its lack of storage space.
To help organise things in smaller accommodations, MakaanIQ brings you a series on ideas for better storage. The first part looks at smart storage tips for your living room.
Sofa is not just for comfortable seating
Your sofa can help you store many unnecessary things that randomly lie in your living room. When buying a sofa for your living space, pick the one with storage inside. You can easily store your books, newspapers and magazines in these spaces. Sofa-cum-beds, quite trendy these days, help you keep your pillows, extra cushions, blankets, etc, during the daytime. If you have plans to get your sofa custom-made, you can also build bookshelves on the sides.
A lot can happen over coffee table
Do not limit your coffee table as a side table for keeping coffee mugs and kettles on. You can get coffee tables of different styles and designs with in-built drawers and storage space. You can also opt for a coffee table with sitting stools that can be moved out (as shown in the image below).
More than entertainment
Your LED panel can also offer you storage. While the panel could be used to decorate your living room by keeping some articles, artefacts or decorative materials over it, you may also design it in a way to give you ample storage. Apart from keeping your favourite DVDs, CDs, or remotes and other items, you can also use these panels to store the basic regular crockery or cutlery that you might need in your adjacent dining area.
Not on the sidelines
Side racks placed in the corners definitely work as a storage space in living rooms. But you can use modern designs and ways to make your storage more convenient, interesting and easy to use. One such idea could be creating a storage rack behind your sofa. This will utilise the space and also beautify your living area, if you design the interior more exquisitely with the help of the side racks.
Drink and store
Who doesn't love to have a personal bar at home? If you feel want it too, you will probably go for one of the many small bar units available in the market. You can either opt for the barrel-shaped bar for your living room or a regular rectangular bar unit. The bar cabinet can be a very useful and compact storage item for your living room.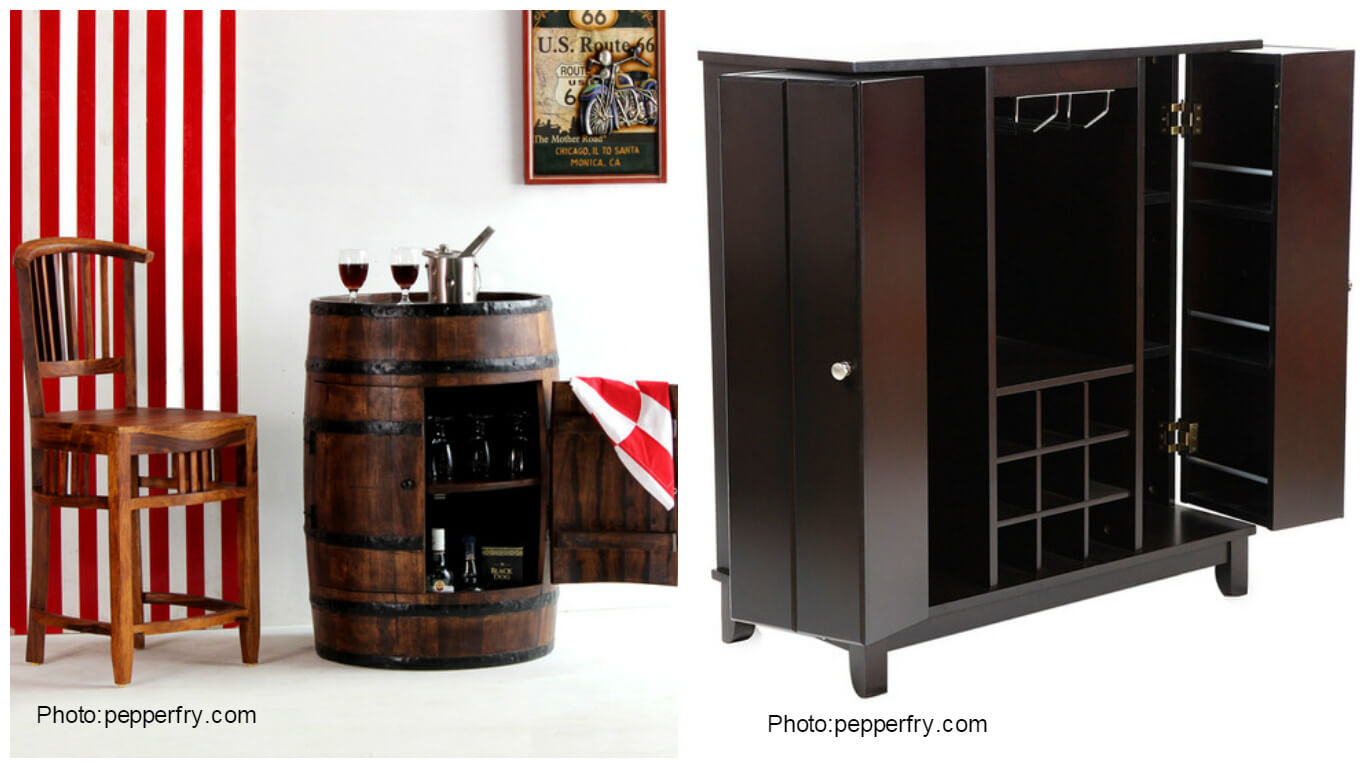 Last Updated:
Fri May 27 2016