Choose the Right Locality for the Right Home
Buying that perfect home at a reasonable price may sound the best deal ever for any home buyer. But, have you ever given a thought that choosing the right locality for the right home is one of the most essential factors of home-buying? Your developer may give you hundreds of reasons to buy your house in a particular locality, but keep your eyes and ears open to know more about the locality. Remember, you have to consider the factors that matter the most to you.
MakaanIQ brings you some of the factors that you must consider while buying your dream home.
Location
Where you stay, impacts everything you do. You can choose to stay near the city centre or choose a suburb on the fringes of the city. You can choose an area with a new development, or an established location. Given a certain budget, choose the location which is suitable for every member of your family. It should be easy for an office-going family to commute to their workplace every day, there should be schools nearby for children. As travelling is a part of everyday life, do note the distance and time taken from your home/locality to the nearest bus stop or metro station. Travel time and mode of travel also affect your monthly budget. Do check around if the dream home you are considering is near an area that can be hazardous –— there could be a waste dump or an emission spewing factory or a big drain nearby. This will impact the quality of your life.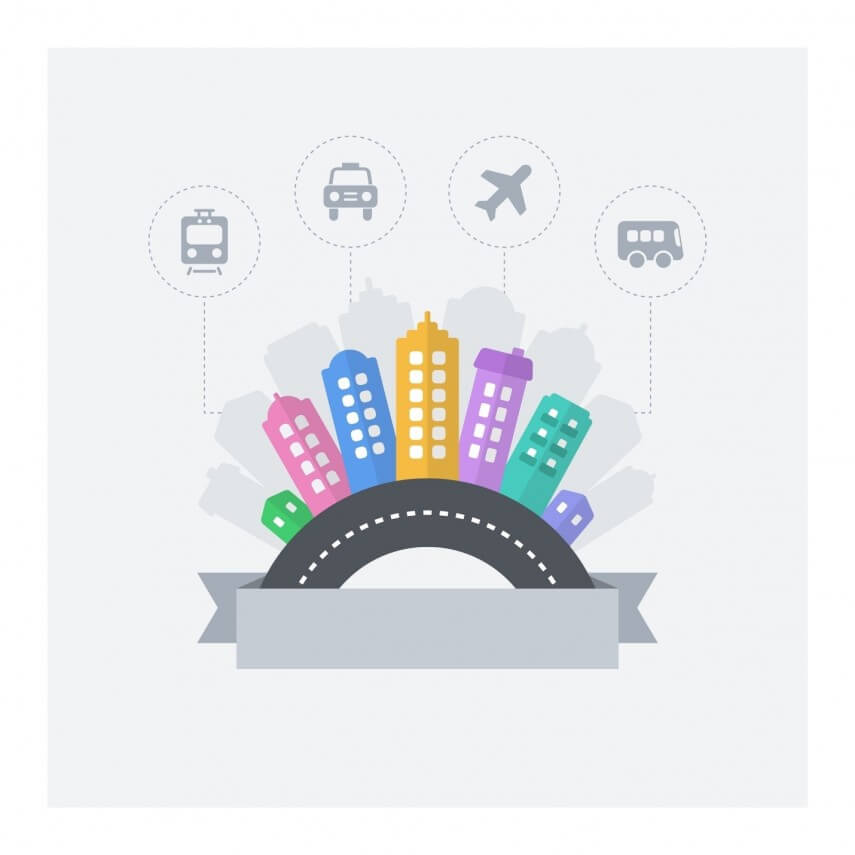 Connectivity
You have to check whether the house you are planning to buy is well-connected to roads or if the public transport network is robust in the area. This will mean mapping your daily commuting needs and the likely mode of transportation. Nowadays, there are many plans for new metro lines or extension of the existing ones. Always consult and consider the master plan of the area where you intend to buy a house. Do not forget that better connectivity will not only be helpful for you and your daily commute but also be convenient for those who will visit you at your place. 
Objective
Are you buying the house to stay yourself or for investment purposes? Do you intend to move in now or later? Will you, at any time, put the house or a part of it on rent? Is this a temporary purchase before you move to a different location or city? All these factors come into play when you zero-in on a locality. Property investors may prefer an upcoming locality where their chances of making a bigger gain are high. Typically, end users may want to live in an established locality where a number of families reside and the support infrastructure is established. It is easier to put a house on rent if it is near commercial or office centres or near educational institutes.
Legal issues
Certain localities can have serious legal issues relating to land acquisition or violation of construction norms. Research thoroughly and find out from relevant local authorities if the location and the project have all the necessary clearances and if there is any outstanding litigation relating to the broader locality and the specific location you are considering.
Security and local governance
You will commute at different times of the day. Your family should also be secure at home. Find out if the locality has a police station. Read up if there are reports of frequent crimes in the locality. It is also important to find out if the locality is served by a municipal corporation or if those essential services are privatised. Find out which State Assembly and the Lok Sabha area the locality falls in.
Image Credits: flicker.com
Essential requirements
Take into account the availability of water and electricity. There are still many areas in the country where power and water scarcity is common, even after the real estate development. The developer may tell you that there is 24x7 water and power supply backup, but make sure these are not charged separately from your regular monthly bills. Paying extra every month for basic necessities will increase your monthly expenses and affect your budget. Find out how well the area is served by a local post office or if private courier services operate there. These days, even availability of high speed Internet connectivity is an important factor.
Social infrastructure
Only the amenities within your house or apartments will not be enough to make a comfortable living. Look around at the social infrastructure near the house. A house with a perfect location would be surrounded by places such as hospitals, banks, ATMs, schools, parks and markets. These social amenities would not only serve your daily necessities, but also impact your quality of life.
Price trends
Your budget puts a cap on what you can buy and in which locality. Rates can vary across the city. While some localities are affordable, they might not meet your other needs. It is possible that prices of a locality may have risen sharply in the recent past. Conversely, prices of that locality may have remained subdued. Research and enquire for the reasons behind those price trends. They often tell a story. Prices from different builders can also vary within a locality based on project location, type & age of construction, etc. Price trends though matter much more for those buying for investment purposes. For end users who want to stay in that house, other factors come into picture.
Last Updated:
Fri May 27 2016